Offices in Winston-Salem, Charlotte, High Point & Greensboro
Speak With an Attorney Today
Dummit Fradin domestic attorney Jessica Culver spoke on the CBS WFMY morning show this morning 12/06/2017, concerning "alienation of affection" as it pertains to a high profile ongoing NFL case.
You've recently been stopped by the police and accused of DWI. A million thoughts are probably racing through your head. You're probably very scared: What do I do now? Will I lose my license? What about my insurance? Who should I talk to? Here are the first five things you should do after being [...]
Here is a list of Ten DWI mistakes that are commonly made by a person accused of drunk driving. If you find yourself being accused of a DWI or another related charge, this list can help find the right representation for your case. If you plead Guilty you will be found guilty 100% of [...]
The Attorneys at Dummit Fradin are experienced in helping prevent License Suspension, and when they do occur, we work with our clients to get limited driving privileges and eventually getting driving privileges restored.  Getting your privilege to drive restored is critical here in North Carolina since we have such poor mass transit systems. Here [...]
According to the research performed for the National Highway Traffic Safety Administration, the following are some of the actions that may be indicators of driving while impaired: Turning with a wide radius; Straddling the center of the lane marker; Appearing to be drunk; Almost striking an object or vehicle; Weaving; Driving on anything other [...]
DMV to begin charging for hearings. Beginning in January 2018, DMV plans to assess fees for driver's license revocation or reinstatement hearings, and it has been rumored that the fees may be as high as $450. This includes restoration hearings after a Permanent DWI revocation, restoration hearings after a 2-year revocation after 2 DWIs [...]
Support DACA In summary, this is what we know about the DACA Rescindment Announcement and Memo issued by the Department of Homeland Security: 1) No new initial applications will be permitted after today, September 5, 2017. 2) Initial applications submitted prior to today will be processed. 3) Currently pending renewal apps will be processed. [...]
DWI Alcohol Assessment in North Carolina The sentence for a DWI conviction in North Carolina can vary greatly from case to case; however, there is always a requirement that you get an alcohol/drug assessment and completed the recommended treatment.   In addition to this being a required outcome of any sentence, if you get the assessment done [...]
Client had been seriously physically assaulted by her boyfriend throughout their relationship.  Client never told anyone about the abuse until recently.  She finally decided that she had enough of the abuse and filed a request for a temporary emergency protective order.  Attorney Goldsborough was able to negotiate with the defendant and, as a result, client [...]
1133 West First Street
Winston-Salem, NC 27101
(336) 777-8081
2030 South Tryon Street, Suite 3C
Charlotte, NC 28203
(704) 319-7200
412 West Market Street
Greensboro, NC 27401
(336) 482-3848
820 North Elm Street
High Point, NC 27262
(336) 777-1770
Our Distinguishing Achievements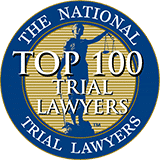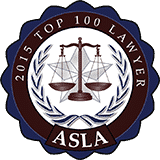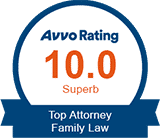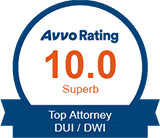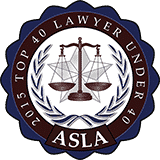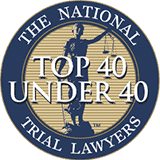 Visit One of
Our Office Locations
---
The needs of our clients always come first. For the convenience of the individuals we serve, we have four office locations. No matter what the case entails, we look forward to meeting and working with you to get through this matter as efficiently and effectively as possible.