Offices in Winston-Salem, Charlotte, High Point & Greensboro
Speak With an Attorney Today
North Carolina Medical Malpractice Attorneys
Personal Injury Lawyers Helping Victims of Negligent Medical Professionals
Doctors, nurses, emergency medical technicians, and other health care professionals are typically very well-educated and well-meaning people. But we all make mistakes. When a healthcare professional makes a mistake, it can have terrible consequences that could include pain and suffering, permanent injury, and even death. To avoid the stumbling blocks in your case and to get to the right answers, it is important to have a skilled and knowledgeable medical malpractice attorney on your side.
Call (800) 930-0397 to arrange a complimentary initial consultation.
We Are Willing to Take Your Case to Trial
If you are the victim of medical malpractice, you are facing an uphill battle. North Carolina law mandates that you must hire an expert to review the case prior to filing suit. That can be very costly. Also, you are at a disadvantage because you may not know exactly what went wrong. Oftentimes, we see that the party at fault did not fully disclose the extent of the wrongdoing on proper medical records. Further, their colleagues don't want to help your case.
That's why you need our experienced medical malpractice lawyers to help you look for answers and fight for you.
Dummit Fradin is not your average personal injury law firm. We do not simply seek out the best offer from the insurance company and urge you to settle. We seek to understand all angles of the case. If you are not offered a fair settlement, we will not hesitate to file the case and litigate.
Dummit Fradin: Handling Cases on a Contingency Fee Basis
We provide our personal injury clients with free consultations and can even arrange to visit you at home or in the hospital if you are unable to come to us. We will assess your case and educate you about your claim. We will seek all avenues of recovery while taking the burden of the case and the constant phone calls off of you. We handle cases on a contingency fee basis.
1133 West First Street
Winston-Salem, NC 27101
(336) 777-8081
321 West Eleventh Street
Charlotte, NC 28202
(704) 319-7200
412 West Market Street
Greensboro, NC 27401
(336) 482-3848
820 North Elm Street
High Point, NC 27262
(336) 777-1770
Visit One of
Our Office Locations
---
The needs of our clients always come first. For the convenience of the individuals we serve, we have four office locations. No matter what the case entails, we look forward to meeting and working with you to get through this matter as efficiently and effectively as possible.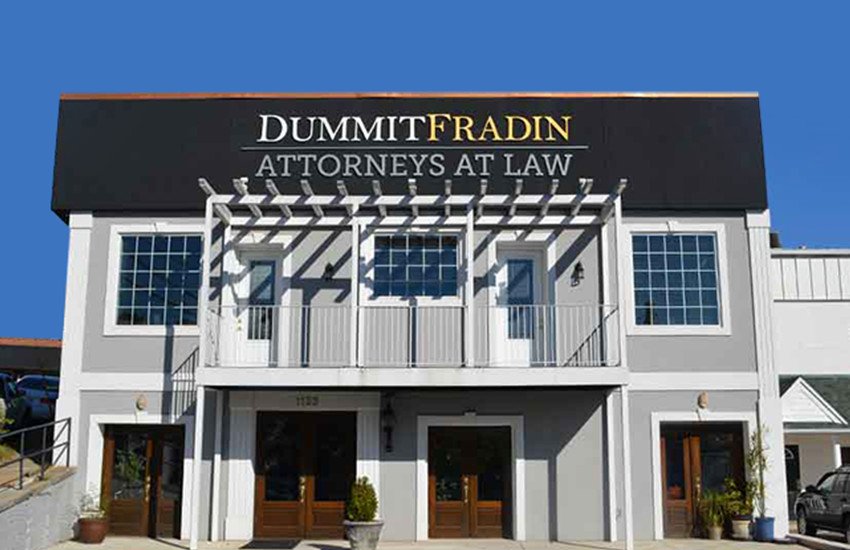 820 North Elm Street
High Point, NC 27262
(336) 777-1770
View Map
412 West Market Street
Greensboro, NC 27401
(336) 482-3848
View Map
321 West Eleventh Street
Charlotte, NC 28202
(704) 319-7200
View Map
1133 West First Street
Winston-Salem, NC 27101
(336) 777-8081
View Map