Speak With an Attorney Today
North Carolina DWI Attorney
Accused of Drunk Driving? We Can Defend Your Rights.
Here at Dummit Fradin, we don't just attend DWI seminars. We teach them. We have over 30 years of experience, and we're committed to bringing the full weight of our legal knowledge to your defense.
When you hire a Dummit Fradin DWI attorney, you get a team. Our attorneys are known for gathering together into a Practice Area Team, and their combined DWI knowledge and skill and understanding of the courtroom makes us one of the most passionate DWI defense law firms in the state. These are the DWI lawyers you want. This team of dedicated DWI attorneys deal with the ins and outs of drunk driving cases every day.
Our founder, Clarke Dummit, built this firm on DWI cases, and he remains one of the leading voices for DWI defense throughout the entire state. DWI is a complicated charge, and it's one that our law firm has extensive history with in the state of North Carolina. We're not afraid of court. We regularly litigate our cases in the courtroom. Over the years, our attorneys have handled thousands of cases to protect clients from criminal sentencing and license penalties. When you need a professional DWI attorney on your side after a DWI stop, contact one of our law offices near you.
Our Aggressive, No-Nonsense Approach
Over the years, we've built a substantial practice by consistently and successfully defending our clients against every type of DWI charge. This is the law firm to come to when you want an amazing and effective DWI attorney. Whether your unique situation is a first-time offense or habitual, we stand ready to tackle your case with the kind of aggressive, no-nonsense approach that produces results where they matter: in the courtroom. We've earned our reputation by fighting for our clients in the courtroom.
A DWI charge does not have to mean a DWI conviction, and we cannot stress that enough. Here at Dummit Fradin, our DWI lawyers believe that every single case is worth defending. And defending well. This is our goal. Every client deserves a solid, knowledgeable DWI defense. We fight hard for your rights, and we know how to do it because we've accumulated the years of hard-earned experience that it takes to be a winner.
Challenging Your Case on Every Level
We practice DWI law. Here, you can get a DWI attorney who knows the law. Your attorney should find out if the officer who pulled you over had reasonable articulable suspicion. If not, why were you pulled over, and does that violate your rights?
Your rights are our concern, and we will provide you with a DWI attorney who will work tirelessly to make sure your rights are being protected and that you're not being charged for a crime you never should have been pulled over for. We will challenge your case on every level, including field sobriety tests, breath tests, and blood tests. Law enforcement officers are required to followed field test procedures, and it happens that we know all of those procedures, not just because we fight them in the courtroom, but also because we have attorneys actually trained and certified to conduct the very same tests.
Asking Questions & Challenging Evidence
We thoroughly investigate the details of your DWI matter, and we fight without reservation to make sure that you're getting the absolute best results possible. Your DWI attorney has to know what questions to ask and has to take the time to analyze every second of the police video and audio recordings. This information, once it's reviewed thoroughly, is compared to the officer's report and testimony and used to explore your defense options. The officer's report will have to match the evidence as to what happened in the stop.
Your DWI attorney will want to know if the arresting officer had reasonable suspicion to pull you over. In addition, it's worth asking if the testing equipment was properly calibrated and maintained. Remember, it's on the state of North Carolina to prove any case against you. The state even has to prove that you were actually driving the car.
There is hope. Welcome to the law firm of Dummit Fradin. We've won several awards for our work over the years, including the Avvo Clients Choice Award! Let an experienced, aggressive and well-known DWI attorney get started working for you today.
1133 West First Street
Winston-Salem, NC 27101
(336) 777-8081
2030 South Tryon Street, Suite 3C
Charlotte, NC 28203
(704) 319-7200
412 West Market Street
Greensboro, NC 27401
(336) 482-3848
820 North Elm Street
High Point, NC 27262
(336) 777-1770
Our Distinguishing Achievements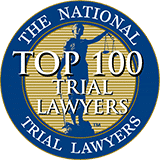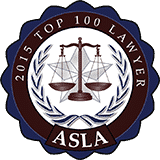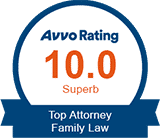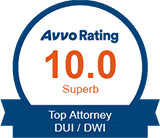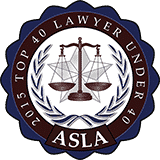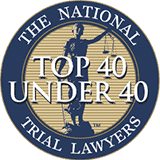 Visit One of
Our Office Locations
---
The needs of our clients always come first. For the convenience of the individuals we serve, we have four office locations. No matter what the case entails, we look forward to meeting and working with you to get through this matter as efficiently and effectively as possible.