After years of experience and practice, it still surprises our attorneys to hear some of the reasons folks have for not filing for workers' comp after a work injury. So, here's a list of the top 6 reasons why people don't think they should file a workers' compensation claim and why they should.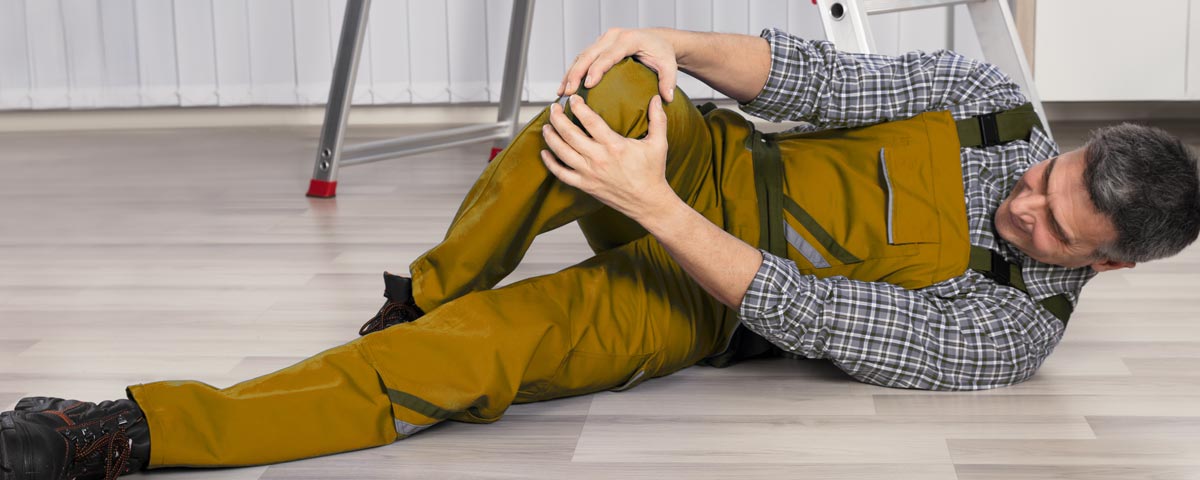 1. I don't want to sue my employer.
This actually isn't a problem. Why? Because you're not allowed! In workers' compensation law, employees who are injured by accident at their workplace can't sue their employers. Instead, you have to go to the North Carolina Industrial Commission. If benefits are being wrongfully denied or delayed, the attorney will take that up with the insurance company, not with your employer. The employer isn't sued. This is insurance. Nothing more, nothing less.
2. I just want my medical bills to be paid.

Of course, you do. And you deserve to have your medical bills paid. But, in order to get paid for your medical bills, you have to file a workers' compensation claim. Often, those nasty medical bills pile up for months as your treatment extends. Under workers' compensation law, you never see a bill. In addition, if you have lost wages or are out of work for any period of time, you are entitled to payments for your lost wages even before you settle your claim. The system is designed so that workers do not have to go through the financial hardship of dealing with lost income while juggling bills.
3. I don't want to get fired for filing for workers' comp.

Don't be intimidated. There are several reasons why employers know better than to fire injured workers. First, the North Carolina workers' compensation system is designed to allow employees to claim benefits for accidents at work without the need for costly lawsuits. In just about every case, employers have insurers who investigate the claim. An attorney is hired and paid to represent the company. Odds are super good that your employer isn't taking care of this out of pocket at all. Second, firing an injured worker could bring a claim against them for retaliatory termination. A retaliatory termination lawsuit could be a much more expensive lawsuit for the company because, well, their insurance doesn't cover that kind of act.
4. I can't afford a lawyer.

Most workers' compensation lawyers get paid out of the settlement. This means you don't owe a single cent until you actually get paid for what you're going through. At Dummit Fradin, your initial consultation is free. Nothing is out of pocket for you, and there is no fee unless we are able to get you the benefits you deserve!
5. The insurance adjuster seems to know what I should get.

He most certainly does know what you're entitled to, but that doesn't necessarily mean he's offering it to you. Insurance adjusters are in the business of saving their companies money. They're not in the business of looking out for your best interest. They may sound knowledgeable and even accommodating to you, but don't make the mistake of thinking these folks are in your corner.
6. I wasn't hurt that badly.

When you are hurt at work, it may be difficult to know immediately how the injury affects your work now, as well as future employment. When you hire a Workers' Compensation attorney, you hire someone who has experience in how injuries like yours could affect your job situation for years to come.
Contact a Workers' Compensation Lawyer Today
You have a very limited time to get your benefits. So, filing for workers' comp is better sooner than later. Call Dummit Fradin and work with a workers' compensation attorney. Learn what your rights are and exercise them. You live in a world with options; a world with laws that occasionally favor your situation. This is one of those times, and you should take advantage of it. Sit down with a workers' compensation attorney and know that someone cares about what happens to you.