Family Law Attorneys
in Winston-Salem, Greensboro and High Point, NC
Get an experienced, dependable and caring legal team on your side. Our law firm can help you with all types of family law issues from divorce to child custody. Contact us today for a consultation with a family law attorney in North Carolina.
| | |
| --- | --- |
| Monday – Friday | 8:00am – 5:30pm |
| Saturday | Closed |
| Sunday | Closed |
Family Law Attorneys

in Winston-Salem, Greensboro and High Point, NC
Get an experienced, dependable, and caring legal team on your side. Contact us today for a consultation with a family law attorney in North Carolina.
Speak With an Attorney Today
Experienced Family Law Attorneys in North Carolina
There's no better feeling than finding a family law attorney that you can trust with your family's future. At Dummit Fradin, we take this responsibility very seriously. Our experienced family lawyers will work with you from day one to create a customized plan of action with your goals in mind. We'll stay by your side through the entire process so you'll never feel lost or alone.
Contact us today to schedule a consultation with a family law attorney near you. We have offices in Winston-Salem, Greensboro, and High Point.

Meet Our Family Law Attorneys
What does a family lawyer do?
A family law attorney, or a family lawyer, can help you with a variety of family law issues in the courtroom. A few of the top family law issues include child support, child custody, adoption, property division, alimony, and more.
Our lawyers are dedicated to helping you understand how NC family laws affect you and walk you through any process step-by-step.
Below, you can learn more about our family services.
Divorce in Winston-Salem, Greensboro, and High Point, NC
A North Carolina couple is only eligible for divorce after a one year period of separation. This means that the parties have been physically separated and at least one of the parties intends to end the marital relationship permanently. This separation must last for a period of one full year before the parties are eligible for divorce in North Carolina. At least one of the parties must also reside in the state of North Carolina for at least six months prior to filing for divorce.
Importantly, North Carolina is a "no-fault" divorce state; meaning that factors such as infidelity or abandonment are not considered for the purpose of actually securing a divorce. The only requirements are that the parties had a valid marriage, have been separated for one year or more and that at least one party is a resident of North Carolina for six or more months prior to filing for divorce.
A divorce, in and of itself, does not allow the court to consider other issues like:
Child custody
Child support
Alimony
Property division
These are separate matters that you'll need to discuss with your family law attorney.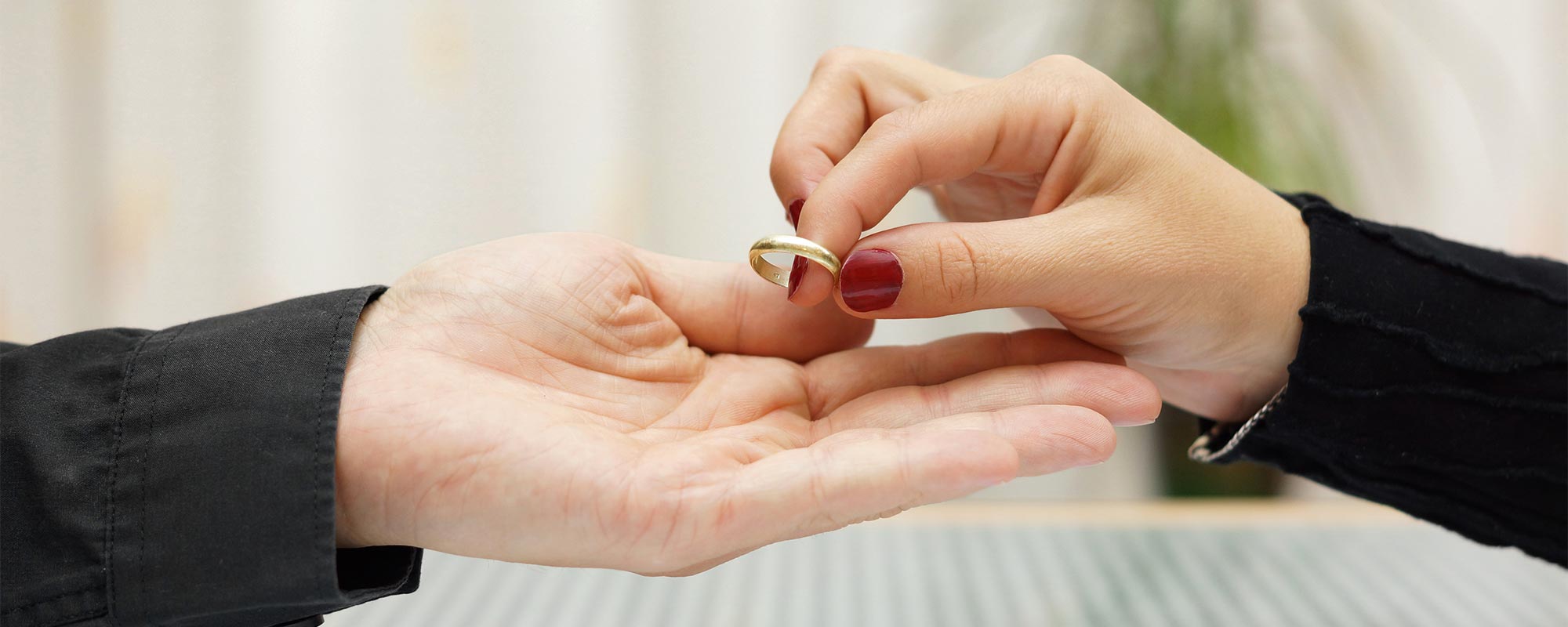 Understanding Legal Separation
Spouses often confuse the meaning of the term "separation" and often inquire about "legal separation." Physical separation, meaning the parties no longer reside in the same residence and at least one party intends to end the marital relationship, starts the one-year statutory separation period. No formal documents are required to establish that a husband and wife are separated.
Yet, in many cases, a separation agreement can be used to resolve most of the marital issues that are a result of a separation without the necessity of litigation. These include child custody and visitation, spousal support, and property distribution. If you'd like to learn more about getting a separation agreement, contact our family lawyers today.
The Benefits of a Separation Agreement
Separation agreements can be done in contemplation of a couples' separation or after the parties are living separate and apart.
Separation agreements have many advantages, as they avoid litigation and having a judge make the decisions. They put the power into the hands of the couple, who can reach an agreement on the terms of their separation and make the major decisions for their families and property. Separation agreements are enforceable by the courts through breach of contract claims. This can occur in various forms, including a claim for damages or specific performance for the other party to comply with the terms of the agreement.
Once a couple has been legally separated for at least one year, they are entitled, under N.C.G.S. § 50-6, to a divorce. A separation agreement can be incorporated into the divorce decree upon request of one of the parties in the divorce complaint. Once a divorce decree is entered incorporating a separation agreement, the agreement then becomes part of the court order and is enforceable as such by the courts.
If you're debating whether a separation agreement is the best option for you, our family lawyers can help.
Equitable Distribution in NC
When a couple decides to get divorced, they need to divide their property, assets, and debts from one household into two. It's best if the two people can reach an agreement of what to do with their property. The court will divide up your property if you cannot come to an agreement with your spouse. In these cases, it is critical that all the assets of the marriage be properly accounted for and valued. You divorce attorney will walk you through this process and protect your interests.
Under North Carolina Law there is a strong presumption that dividing the marital assets equally (50/50) is equitable. But, in many situations, there is a reason for the court to divide them unequally to make the situation equitable. You can do this with a voluntary agreement or through a claim for Equitable Distribution.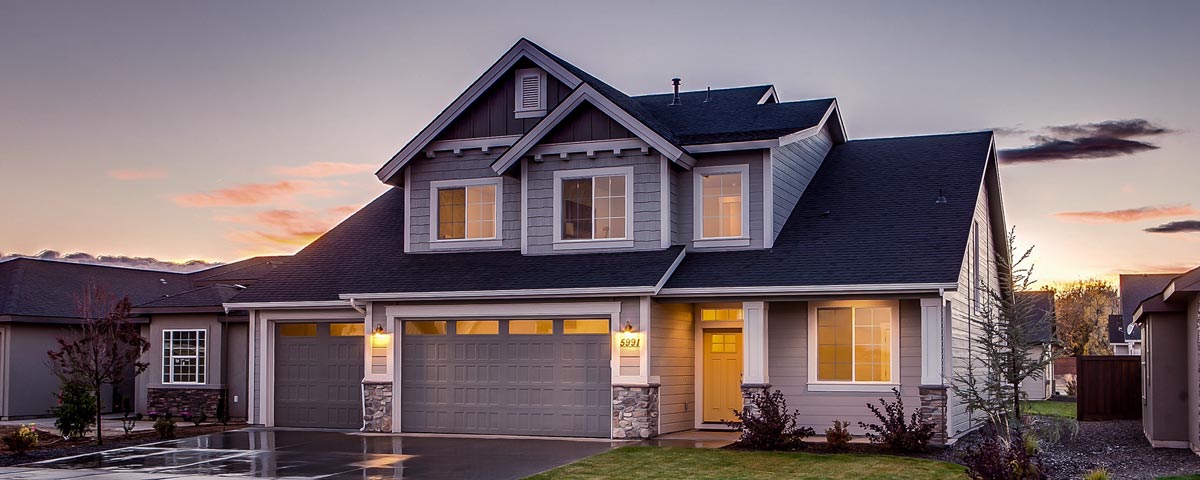 Child Custody
Perhaps
the most contested area of family law and divorce involves child custody. When parents separate, they must still make decisions
regarding
their children.
If the parents are not able to resolve the custody or financial support of their children, a judge will make this decision for them
. It is important for parents to pick their family law attorney with care.
In most North Carolina counties, after filing for child custody, the parties need to attend mediation
. Mediators
are provided by
the state.
If parents are unable to reach an agreement in mediation, the legal system authorizes a district court judge to make a decision
.
The judge will decide who should have custody, how much visitation the non-custodial parent will have and how much child support the non-custodial parent will
be obligated
to pay
.
North Carolina law directs the courts to protect children until they reach the age of majority (usually age 18)
.
Generally speaking, parents should focus on the child's welfare and interests.
Ideally
, parents should attempt to reach an agreement rather than going to litigation over custody
. But, often parents are incapable of reaching an agreement and a judge must make the decision.
Clearly
, a family law attorney is important in these situations. Contact us today to request a  consultation with one of our qualified lawyers near you in Winston-Salem, Greensboro, or High Point.
Child Support
In North Carolina, both parents have a duty to support their children. Child support is based on the North Carolina Child Support Guidelines ("the Guidelines"), which create a presumed reasonable amount of monthly child support. The Guidelines are intended to provide adequate awards of child support that are fair to the child and both parents. The Guidelines take into account a variety of factors to determine each parent's obligation, including:
The number of overnights with each parent;
The relative gross income of each parent;
Whether either parent has a prior child support obligation;
Whether either parent has other minor children living in the home;
Which parent provides health insurance for the minor child;
Which parent provides work-related childcare for the minor child;
Extraordinary expenses of the minor child.
The Guidelines will ultimately dictate each parents' child support obligations. But, it is often a complex process to determine the parent's incomes and which factors apply. It is important to have a family law attorney review your income and deductions to ensure that you are either receiving or paying the correct amount under the Guidelines.
Note that in North Carolina, child custody and child support are entirely dependent upon one another. Neither parent has the right to withhold support or visitation from the other parent. Some parents refuse to allow visitation if the supporting parent has not made timely child support payments. Other parents refuse to pay child support if they are unable to see the child. In these situations, the aggrieved party must seek help from the Court.
If child support can be resolved amicably, it is beneficial to both the parents and the minor child and avoids the expense of litigation.

Alimony and Spousal Support
Alimony is money paid from the supporting spouse to the dependent spouse after a divorce. The money is meant to ease the transition and to help the dependent spouse keep the standard of living they enjoyed during the marriage. The amount and duration of alimony depends on a variety of factors. There is no "set formula" for alimony, but rather calculations that are generally accepted by the court to be reasonable amounts. For this reason, it is important to hire a knowledgeable and experienced family law attorney.
Grandparent Rights (Third-Party Custody)
While grandparent rights and third party custody are rapidly evolving areas of family law matters in North Carolina, grandparent rights are currently quite limited. State law presumes that a child's biological parents are the fit and proper persons to care for the minor child. In actuality, however, in many cases, this is not the case and grandparents and other family members step in to raise the children.
Grandparent (third party) rights are governed by N.C.G.S. 50-13.1, which provides that "any parent, relative, or other person, agency, organization, or institution claiming the right to custody of a minor child (who has not as yet attained the age of eighteen years) may institute an action or proceeding for the custody of such child." In order for a grandparent or third party to be awarded custody of a child, the grandparent/third party must show that the biological parents are either unfit and/or have acted inconsistent with their constitutionally protected rights as parents.
Alternatively, if there is an ongoing child custody dispute between the parents, grandparents may request to intervene in that lawsuit and ask for custody or visitation. This option is only available where the mother and father have already started a lawsuit. In each of these cases, it is important to hire an attorney who can communicate the needs and desires of your particular situation.
Father's Rights in NC
In North Carolina, there is no presumption as to which parent is more fit. Both parents are deemed to be fit and capable of caring for their children. Child custody is determined based on the best interests of the children. Both parents are afforded the opportunity to present to the court why they would be a fit parent. Factors the court considers include the safety of the children and acts of domestic violence. However, a judge may consider any factor that he or she deems relevant to the best interest of the child.
At Dummit Fradin, we have a long history of fighting for equal rights for our clients, including men in child custody and child support cases. That means we will seek a fair arrangement allowing for joint legal and physical custody for fathers. While it may seem like you have an uphill battle, trust in our family lawyers to fight for you.
Free Resources
We want you to be able to make an informed decision. That's why we've taken the time to curate a family law blog that covers various topics from divorce to child support. We also understand that hiring a family lawyer isn't feasable for everyone. In these cases, Legal Aid of NC is often a great free resource.
To learn more about family law matters, visit out blog.
Support
Many parents are concerned about how the current Stay at Home Order will affect their current custody order or agreement. Should they suspend one parent's visitation? Will they be charged criminally for leaving their homes [...]
Support
Is cohabitation before marriage illegal in NC? Yes, cohabitation before marriage is still technically illegal in North Carolina. North Carolina general statute 14-184 states: "If any man and woman, not being married to [...]