Speak With an Attorney Today
Expungements
A criminal record is often a significant barrier to finding gainful employment, affordable housing, or even higher education. A criminal record can follow you around your entire life depriving you of the opportunities. In North Carolina it is possible to get your record cleaned by petitioning the court for an expungement.
What is an Expungement in N.C.?
In North Carolina, an expungement is when a judge orders a record sealed so the public cannot see it.  The purpose of the expungement is to seal a record as if the charge or conviction had never occurred.  While the SBI, and soon prosecutors, can see it, the public cannot.
There are multiple different Expungement Statutes in North Carolina and different types of expungements.  There different rules and filing fees depending upon how the case was disposed.  For example, there is a statute to expunge convictions and a different statute for expunging dismissals.  Currently there is a filing fee at the clerk of court to petition for an expungement when the case was dismissed under a deferred prosecution, but no filing fee when it is voluntarily dismissed.  Each different statute has different rules.
Who can get an expungement in North Carolina?
Currently an individual in North Carolina is limited to 1 expungement during a lifetime, but a new law will go into effect on December 1st 2017 which will allow multiple expungements when a case is dismissed, deferred, or not guilty.  However, for convictions even the new law limits you to one expungement, but it can include a set of convictions during a 12 month window.
Until December 1st 2017 you will have to wait 15 years after you finish probation before a petition can be filed, however when this new law goes into effect you can get an expungement on a (non-violent and not a DWI) misdemeanor conviction after 5 years and on a felony after 10 years.  Under the new law, Senate Bill 445 that goes into effect December 1, 2017 the limitation of 1 expungement per lifetime is removed, for dispositions other than convictions, and the waiting periods have been shortened as well.
· non-violent misdemeanor conviction wait period will be 5 years instead of 15
· non-violent low-level felonies wait period will be 10 years instead of
The new law also gives prosecutors electronic access to records expunged on or after December 1, 2017. So, while they are sealed to the general public, and you can legally say you have not been charged, the prosecutor can see them in a confidential system, so they may be considered on future convictions.
The statute provides an opportunity for thousands of North Carolinian's who have already paid their debt to make positive contributions in their communities and to lead meaningful lives.
How do I petition for an North Carolina expungement?
The first step is to determine if you are eligible for an expungement and if so under which statute, currently NC has 12 statutes that allow for expungement of a criminal record. The process can be a bit overwhelming, allow us to help you with this process, contact us for a pre-screening and see if you are eligible for an expungement!
Our Distinguishing Achievements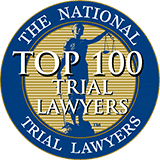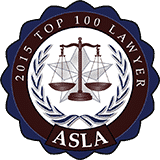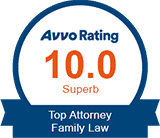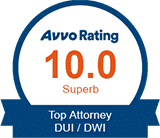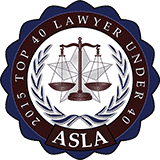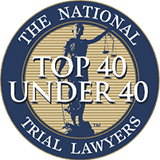 Visit One of
Our Office Locations
---
The needs of our clients always come first. For the convenience of the individuals we serve, we have three office locations. No matter what the case entails, we look forward to meeting and working with you to get through this matter as efficiently and effectively as possible.