Asheboro
Divorce
The dissolution of a marriage is a complex process that is tremendously personal and encompasses your entire life. Our Asheboro Divorce Attorneys are experienced, understanding, compassionate and will fight to get the best possible outcome for you and your family. If you are considering a Divorce, you should call us, Dummit Fradin, Attorneys at Law, and let us represent you.
| | |
| --- | --- |
| Monday – Friday | 8:00am – 5:30pm |
| Saturday | Closed |
| Sunday | Closed |
Speak With an Attorney Today
Welcome to Dummit Fradin | Asheboro Divorce
A

t Dummit Fradin we have a team of Asheboro divorce attorneys that will assist those who are seeking an absolute divorce. All divorces in Asheboro and North Carolina are what is known as an "absolute divorce". An absolute divorce is simply the termination of the marriage bond that was created when the marriage certificate was issued. In Asheboro, Randolph county, and all of North Carolina, a judgement of divorce does not require there to be anyone at fault. North Carolina is a "no fault" divorce state and does not require any party to be at fault. Once the judgement of divorce is handed down and recorded, the bonds of marriage are ended, and the previous couple are now considered legally single.
Asheboro Absolute Divorce
In Asheboro a divorce is also known as an "absolute divorce". The only legal method of divorce in Asheboro, Randolph County and North Carolina is the absolute divorce. North Carolina is a "no fault" state, which simply means that the couple does not have to demonstrate any reason for the divorce to be granted. This is what is known as a "No-Fault Divorce". In some states, there must be a party at fault to receive a judgement of divorce. The only way to get a Asheboro divorce is to petition the court for a "Judgement of absolute divorce".  Once the judgement for absolute divorce is granted, the marriage is ended and both parties are considered a single person once again.
Judgement for Absolute Divorce
Asheboro Divorce Conditions
There are several criteria that must be met in order to successfully petition for divorce in Asheboro. The criteria for an absolute divorce are simple and clear. When you go before a judge to ask for an Asheboro divorce, the judge will consider the conditions and either grant the "Judgement for absolute divorce" or the judge will issue instructions describing which criteria were not met. The four criteria are listed below.
Must be a legal marriage under North Carolina state law.

One member of the marriage must have lived in North Carolina for at least 6 months.

There must be a period of separation for at least 1 year before petitioning for an absolute divorce.

The time spent apart must be with the intent of dissolving the marriage contract.
Asheboro Divorce : Legal Separation
Prior to petitioning for an Asheboro Absolute divorce, a couple must be separated for at least 1 year. There are two types of separation, "voluntary" and "divorce from bed and board".  The Asheboro courts record the start date of the separation from the first day you and your spouse started living apart with the intent to be divorced. Living apart means separate residences; you cannot live in the same home and be considered separated. The Asheboro courts do not require a document or separation agreement for a separation to be legal, but a legal separation agreement can be helpful when you petition the court for divorce.
The majority of Asheboro separations are voluntary in nature, but it is important to be aware of the "divorce from bed and board" separation. The Asheboro courts can force a separation, although it is rarely done. It is important to know how this forced separation could be granted. Typically this decree is only used when one party refuses to enter into a separation agreement.
Separated for one full year

Live in separate residences for a full year.
Our Distinguishing Achievements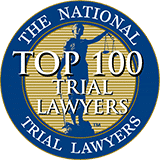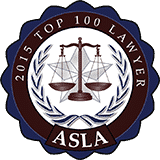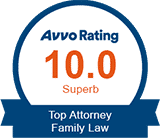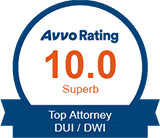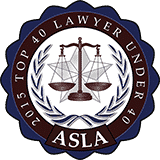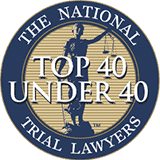 Visit One of
Our Office Locations
---
Your needs are our top priority. No matter what the case entails, we look forward to meeting and working with you to get through this matter as efficiently and effectively as possible. Stop by one of our locations today in Winston-Salem, Greensboro, or High Point, NC. We currently service the following counties: Forsyth County, Guilford County, Surry County, Stokes County, Yadkin County, Davie County, Davidson County, Randolph County, and Alamance County.