Divorce Attorneys
in Winston-Salem, Greensboro and High Point, NC
No matter the complexity of your divorce, our North Carolina divorce attorneys can help you navigate the NC family court system. Contact our firm today to schedule a consultation in Winston-Salem, Greensboro, or High Point.
| | |
| --- | --- |
| Monday – Friday | 8:00am – 5:30pm |
| Saturday | Closed |
| Sunday | Closed |
Speak With an Attorney Today
Experienced North Carolina Divorce Attorneys in the Piedmont Triad
Ending your marriage will probably be one of the most difficult experiences of your life. The difficulty is not just emotional, but legal as well. When it comes time for separation and divorce, seek the counsel of our experienced and professional North Carolina divorce attorneys at Dummit Fradin.
Ready to file for divorce? Call (877) 978-3218 to schedule an initial consultation.
The Divorce Process in North Carolina
With nearly 50% of marriages in the U.S. ending in divorce, it is difficult to find a family not affected by divorce, either directly or indirectly. It is important for divorcing couples to recognize several key distinctions in North Carolina divorce law.
First, a couple is only eligible for divorce after a one year period of separation. This means that the parties have physically separated and at least one of the parties intends to end the marital relationship permanently. This separation must last for a period of one full year before the parties are eligible for divorce in North Carolina. At least one of the parties must also reside in the state of North Carolina for at least six months prior to filing for divorce.
Importantly, North Carolina is a "no-fault" divorce state, meaning that factors such as infidelity or abandonment are not considered for the purpose of actually securing a divorce. The only requirements are that the parties had a valid marriage, have been separated for one year or more and that at least one party is a resident of North Carolina for six or more months prior to filing for divorce. North Carolina divorces are governed by N.C.G.S. § 50-6. The divorce process dissolves the bonds of marriage between husband and wife.
A divorce, in and of itself, does not allow the court to consider other issues like: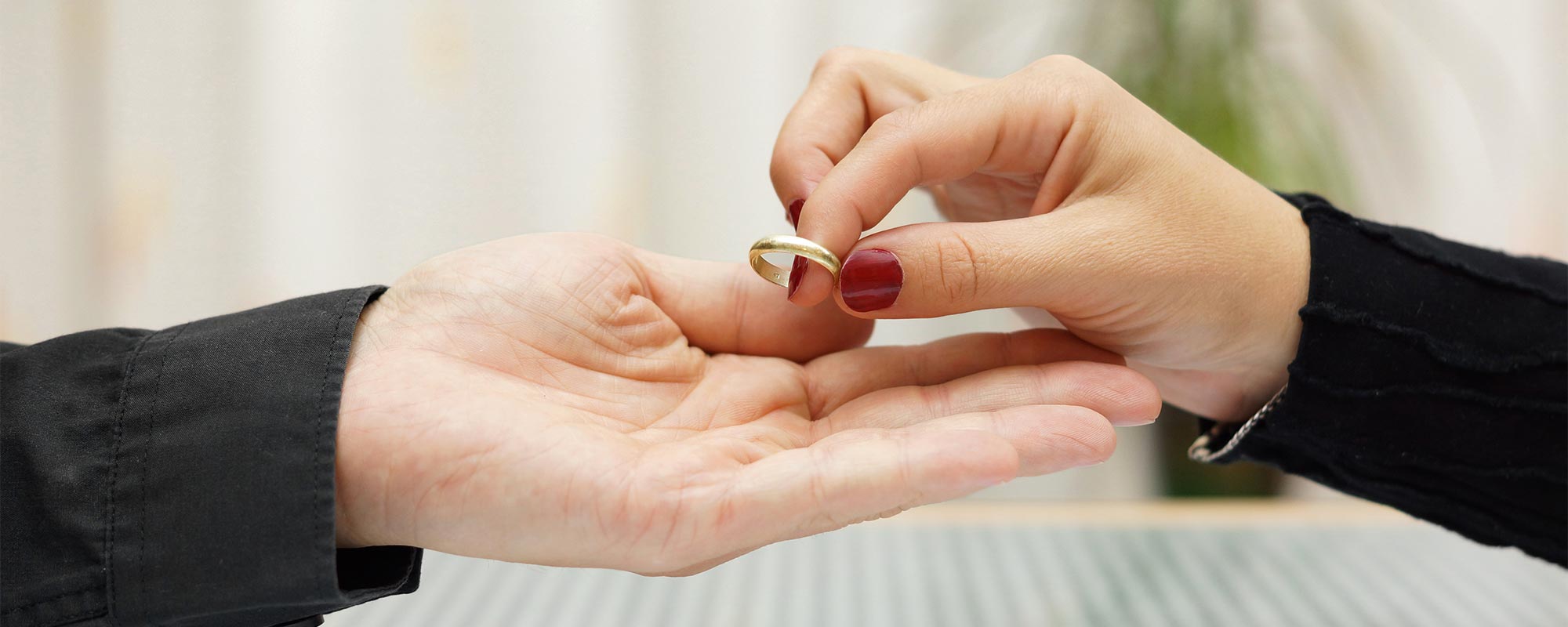 Understanding Legal Separation
Spouses often confuse the meaning of the term "separation" and often inquire about "legal separation." Physical separation, meaning the parties no longer reside in the same residence and at least one party intends to end the marital relationship, tolls the one-year statutory period. No formal documents are required to establish that a husband and wife are separated.
However, in most cases, a separation agreement can be used to resolve most of the marital issues that are a result of a separation including child custody and visitation, spousal support, and property distribution without the necessity of litigation. If you'd like to learn more about getting a separation agreement, contact our family lawyers today.
Need help in Winston-Salem, Greensboro or High Point? Contact us today.
Our North Carolina family law attorneys at Dummit Fradin are experienced with all matters resulting from the breakdown of a marriage and can help you through the process with sympathy and professionalism. We recognize the importance of these matters to your family and use our experience to ensure that your rights are protected.
Visit One of
Our Office Locations
---
Your needs are our top priority. No matter what the case entails, we look forward to meeting and working with you to get through this matter as efficiently and effectively as possible. Stop by one of our locations today in Winston-Salem, Greensboro, or High Point, NC. We currently service the following counties: Forsyth County, Guilford County, Surry County, Stokes County, Yadkin County, Davie County, Davidson County, Rockingham County, Randolph County, and Alamance County.