NC DWI Sentencing

What are the penalties for a DWI conviction?
NC DWI Sentencing
What are the penalties for a DWI conviction?
Speak With an Attorney Today
What happens after you get charged with DUI or DWI?
After getting arrested for a DWI, you'll get a citation or summons that gives you your court date. This is the day you will appear in court to face your DWI charge. At this time you'll likely have a million questions running through your head. Will I lose my license? If so, for how long? How much am I going to get fined? Will I go to jail?
Before going to court, you should know what DWI sentencing factors work for and against your case. Then, you need to understand the penalties that come with a DWI if you are convicted, and what your options are for minimizing them. Know your options, so you can be better prepared. Request your free DWI consultation with one of our DWI lawyers today. They'll gladly walk you through each and every one of your options.
NC DWI Sentencing Factors
DWI Sentencing in North Carolina depends on a variety of sentencing factors in a DWI case. These sentencing factors will determine the sentencing level a judge can impose. North Carolina's laws for sentencing DWI offenders are in General Statute §20-179. This statute establishes six tiers, or levels, of sentences. The judge determines your sentence level by considering three things. These are grossly aggravating factors, aggravating factors, and mitigating factors. Aggravating and grossly aggravating factors will cause the court to go harder on you. Mitigating factors helps the court to be more lenient. A DWI attorney can help you identify which DWI sentencing factors apply to your individual case.
Mitigating factors work in your favor and allow the judge to impose a lighter sentence.
Slight impairment and a blood alcohol level of .09 or less
Slight impairment on the basis of field sobriety tests in the absence of any blood chemical analysis. If you refused tests this factor is not considered.
Driving that was safe and lawful at the time of your arrest except for the impairment.
A safe driving record. This means no conviction for any traffic offense that incurs four points on your record. Or, no traffic offense which could result in having your license revoked within the last five years of the date of the current offense.
Impairment by a legally prescribed medication of which you took the prescribed dosage.
Voluntarily participating in an alcohol assessment program or treatment program before sentencing.
Completing a substance abuse assessment and completing the recommended treatment. As well as, 60 days of abstinence from alcohol as proven by a continuous alcohol monitoring ankle bracelet or CAM bracelet.
Any other factor that mitigates the seriousness of the offense. This is a critical area that varies from judge to judge.
If grossly aggravating factors don't exist, the judge must weigh the extent to which any aggravating factors apply to your case.
Gross impairment while driving or a blood alcohol level of .15 or higher.
Especially reckless or dangerous driving.
Negligent driving that led to a reportable accident.
Driving with a revoked license.
Two or more prior convictions for traffic offenses that incur at least 3 points on your record or which could result in a revoked license. Applicable if the offenses happened within five years of your DWI arrest. Or, you have a prior DWI more than 7 years before the date of your existing DWI arrest.
Speeding to evade DWI arrest.
Speeding more than 30 mph over the speed limit.
Passing a stopped school bus.
Any other factor that aggravates the seriousness of the offense. Every judge has a different internal standard of what event or circumstance falls into this category.
A prior DWI conviction within 7 years of the date of the current DWI offense. Or, a DWI conviction after the date of the DWI offense in question. Each prior conviction is a separate grossly aggravating factor.
Driving with a revoked license as a result of an impaired driving offense.
Serious injury to another person as a result of your DWI.
DWI with a child under the age of 18 in the vehicle.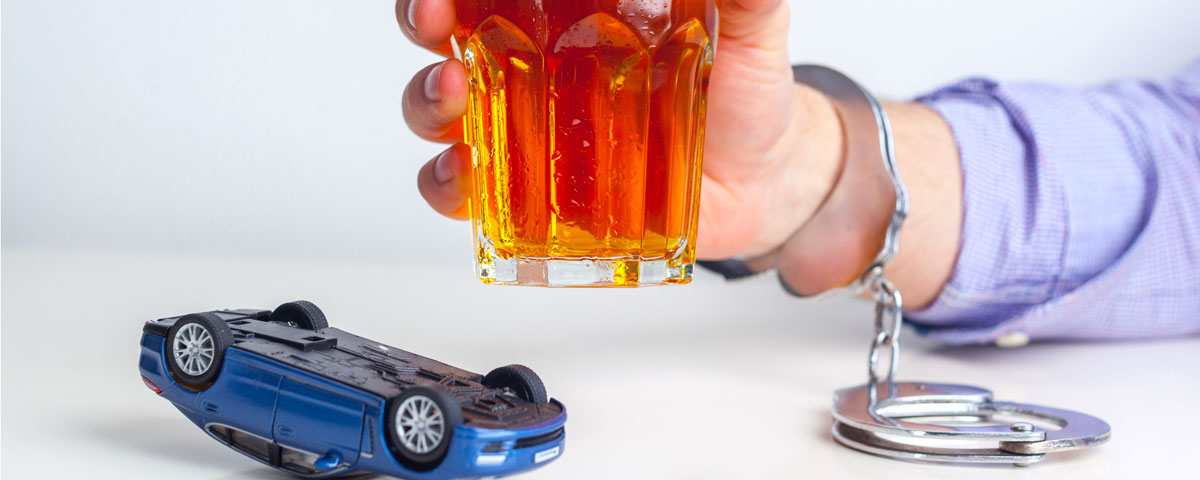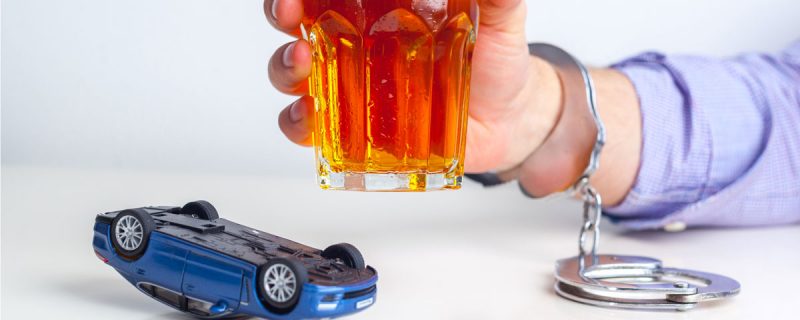 NC DWI Sentencing Levels
All DWI convictions, except the felony of Habitual DWI,
are sentenced
at one of six levels in North Carolina.
Level A1, Level 1, or Level 2 can apply if you have a prior DWI conviction within seven years or if you have any
grossly
aggravating factors
.
Levels 3, 4, and 5 apply for first offenses.
They
are imposed
if the offense occurs more than seven years after any previous offense, and there are no
grossly
aggravating factors
.
If this is your first DWI, the level you get will depend on the weight of the aggravating and mitigating factors in your case
.
There are some occasions when you could have a
grossly
aggravating factor on your first offense
.
How Does a DWI Affect Your Driver's License?
You will lose your license if you're convicted of a DWI. However, keep in mind that a charge is not a conviction. We recommend that you speak with one of our DWI attorneys as soon as possible. They can help you identify ways to potentially avoid a DWI conviction given your specific circumstances.
As mentioned before, how long you lose your license will depend on what level you're sentenced. It could be for as little as one year if your sentence is a level five, four or three. But, a level one or level two conviction could result in the loss of your license for four years. And, you could lose your license permanently if you're convicted of Habitual DWI or have three or more DWI convictions within the last 10 years.
Limited Driving Privileges in NC
But, there is still hope even if you are found guilty of DWI. If you are eligible, you may petition the court and ask for limited driving privileges in North Carolina.
Should limited driving privileges be granted, you will receive a form that allows you to drive to:
Work
School
Medical care
Any community service or alcohol counseling you may have to participate in
With some, but not all limited driving privileges, driving may be legally allowed to accomplish basic household maintenance. For example, you may be able to go out and buy gas or groceries or to pick up your dry cleaning. Obtaining limited driving privileges after a DWI conviction is a very specific process and it comes with specific ground rules that have to be followed. Luckily, we've created a great resource page where you can learn more about petitioning for limited driving privileges.
Contact a DWI Lawyer Today
Again, we
strongly
suggest that you consult with a
DWI attorney
about your case as soon as possible. Our law firm has offices in Winston-Salem, Greensboro, and High Point for your convenience. We
are prepared
to offer you the tailored DWI defense that you need. So, contact us today to schedule a free consultation.
I cannot say enough good things about my attorney. His knowledge of DWI case law is vast and his professionalism in court was unmatched. He was able to get my entire case dismissed before trial by showing that the officer who charged me did not follow proper arrest procedure. The judge called his motion to dismiss "brilliant". I highly recommend him for any DWI-related matter.
Mike represented me on two DWI charges both were dismissed. DWI charges are hard to overcome if convicted you will lose your license, pay high fees, do community service, and your insurance will really be high. If you want to have a fighting chance call Mike he is very knowledgeable and helpful.
Mr. Dummit was a great help to me in an interlock case. He was very honest about the process and what to expect in different cases. He was very re-assuring when all the facts about my case were gathered and consulted with me numerous times before the actual case. He was always very prepared, was available at times that many attorneys would not be, and treated me with the utmost respect in all situations. His staff was very friendly and professional in all their dealings with me and I would recommend his law firm overwhelmingly to anyone that is in need. I can not express my appreciation enough to Mr. Dummit, Mr. Fradin and their whole firm.
Dummit Fradin DWI Blog
Visit One of
Our Office Locations
---
Your needs are our top priority. No matter what the case entails, we look forward to meeting and working with you to get through this matter as efficiently and effectively as possible. Stop by one of our locations today in Winston-Salem, Greensboro, or High Point, NC. We currently service the following counties: Forsyth County, Guilford County, Surry County, Stokes County, Yadkin County, Davie County, Davidson County, Randolph County, and Alamance County.