Family Lawyers
in Asheboro, NC
Your family matters, and the laws that affect them are important. When you are looking for experienced family lawyers in Asheboro, look no further than Dummit Fradin. Our team of family lawyers are experienced in the Randolph County court system. We have the experience, knowledge, and dedication to see your family through these trying times.
Call now for a consultation with an Asheboro family lawyer.
Speak With an Attorney Today
Family Lawyers in Asheboro, NC Ready to Stand by You
Divorce and other family law matters are some of the most important, personal and complex issues a person can face. During times like these, our experienced, caring family law attorneys can help consult, advise and navigate the complex challenges of the Asheboro family law system. We have a team of legal professionals that will fight to get the best resolution possible.
Randolph County Divorce Factors
At Dummit Fradin, we have a team dedicated to Asheboro Family law. We have extensive experience interpreting and applying Asheboro family law, as well as guiding our clients through complex disputes and issues that affect their families. Our experienced divorce attorneys are here to help make the complex legal process as effective and smooth as possible for you and your loved ones. With our valuable experience in mediation and arbitration, we are committed to help you reach swift and amicable results. If a trial is necessary, our proven litigators will fight to defend your rights while securing the best outcome for you and your family.
There is a legal marriage to be dissolved.

The spouses have been separated for at least 1 year and one of the parties intended to make the separation permanent.

Resident of North Carolina for at least 6 months.
Randolph County Child Custody Factors
Child custody factors that the Asheboro or Randolph courts use to determine who to award custody of a child to may seem arbitrary, but the factors that the Asheboro family law courts use do have a common theme, and that is, what is in the best interest of the child?
The court will look at many things that include:
Who has been the Primary Caregiver.

Any history of criminal behavior.

The ability to provide a stable home environment.

Living conditions of the parents who have child custody.

Parent's employment history.

Use of drugs or alcohol in the home.

Medical history of the parents or children.
Randolph County Courthouse
The new Courthouse in Randolph county has been built on the east side of the original historic courthouse building. It can be found at 176 E Salisbury St, in the county seat of Randolph County, Asheboro, NC. It was designed by Moser Mayer Phoenix Associates of Greensboro, NC. The modern courthouse was built in 2000 and finished in 2002. It is a 4-story concrete and glass structure that faces north. The north front has a projecting semi-circular first story with a four-story section rising behind with glass walls in the center section. The main building has vertical windows on the third and fourth stories.
The general information phone number for the Randolph county courthouse is (336) 318-6474. If you need to contact someone in a specific court or department, those contact numbers can be found in the official Randolph County court telephone directory.
Our Distinguishing Achievements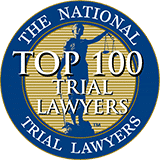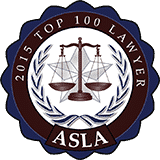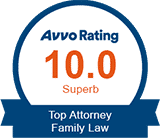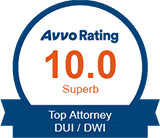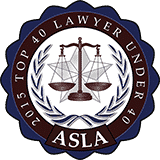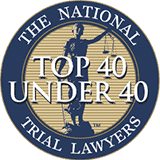 Visit One of
Our Office Locations
---
Your needs are our top priority. No matter what the case entails, we look forward to meeting and working with you to get through this matter as efficiently and effectively as possible. Stop by one of our locations today in Winston-Salem, Greensboro, or High Point, NC. We currently service the following counties: Forsyth County, Guilford County, Surry County, Stokes County, Yadkin County, Davie County, Davidson County, Rockingham County, Randolph County, and Alamance County.