If your driver's license has been suspended or revoked or is about to be revoked or suspended, there are many times opportunities to contest the suspension through an NC DMV hearing. You can also possibly apply for a court-ordered driving privilege.
There are three basic steps to getting you driving again: Assess, Fix, Apply! 
Assess accurately the complete situation to determine what caused the suspension and how to fix it.
Fix all matters that cause the suspension, so you become eligible for either a hearing or a limited driving privilege.  

 

Apply for an NC DMV Hearing or petition the Court for a limited driving privilege.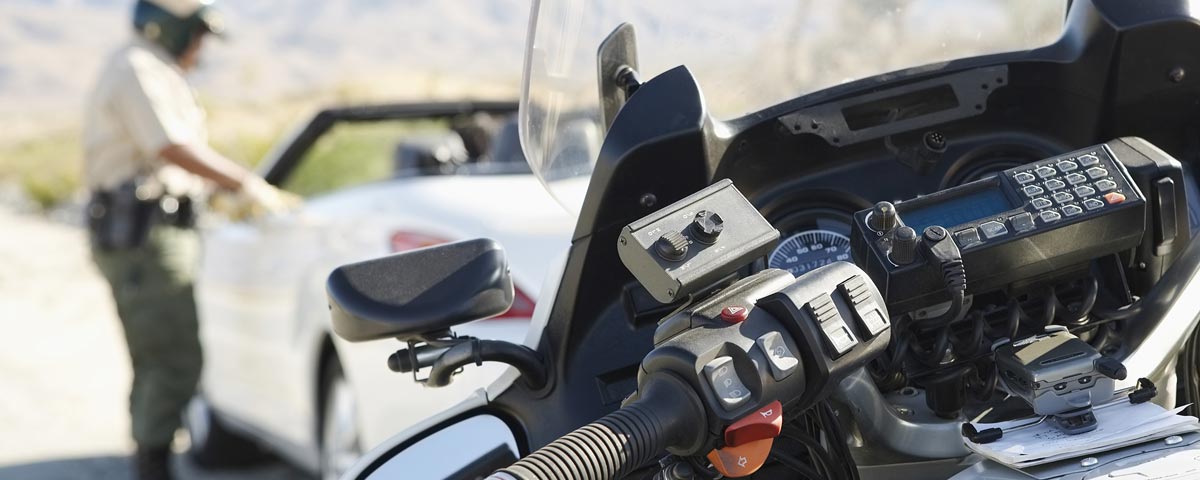 NC DMV Hearing Step 1: Assess
In order for our DMV hearing attorneys to accurately assess why your driver's license is suspended, we will need to review a copy of your NC DMV Driving Record. You can order this in advance and bring it in for a Free DMV assessment.
To order your NC driving record you will need to mail a check for $10.oo to the NCDMV, Driver License Records Unit, 3113 Mail Service Center, Raleigh NC 27697-3113. Be certain to include your full legal name, your NC Driver's license number, date of birth, and social security number. Once you receive the printed record, schedule a meeting with one of our attorneys to assess your options. If you like, we can order your record for you for a small fee and review it the very day you make your appointment.  
In North Carolina, your driver's license may be suspended or revoked by the DMV for a number of reasons, including:  
Failing to appear in court; even on a minor (seatbelt) ticket
Failing to pay (even a minor) ticket
Speeding
Getting a minor ticket when you are already revoked for something else
Two speeding tickets in a year
Refusing to take a blood or breath test if there is probable cause to charge with DWI
Speeding to elude, or speed competition, or 

 

Accumulating 12 driver's license points
Here at Dummit Fradin, we regularly advise clients just like you how to apply for a hearing or a limited driving privilege depending upon the specifics of your own record and what makes the most sense for you.   
Your North Carolina Driving History will include any and all entries that the DMV says is keeping you from getting your license restored. Your record will also tell us the court number and location of any and every hold on your driver's license. It is only after we have assessed your full driving history that we can accurately explain to you how to fix the problems.
This plan may be as simple as to getting old speeding ticket cases added back on in court and handled, or it could show that you are permanently revoked and need a hearing at the DMV. It could show that, even if you are revoked, you may qualify for a court-ordered limited driving privilege under NCGS 20-20.1. We will develop a comprehensive plan on how to get you driving again.   
NC DMV Hearing Step 2: Fix
Once we have all of your driving history to review, and we develop our plan, we then advise you the exact process and costs included in fixing the issues. If your Driving Privilege is only revoked "indefinitely", then there is a good possibility that if we correct all of the underlying issues, you simply go to the DMV and get a new Driver's License. If, on the other hand, you are already under a one-year, two-year or permanent revocation, then we may need to look into a limited driving privilege. 
There are many ways that our team of DMV hearing attorneys can potentially fix the underlying issues: We can add on old traffic tickets and get them resolved, possibly get an order striking a failure to appear or possibly file a motion for appropriate relief to get prior convictions overturned to get you reinstated. Or, it could be as simple as you paying an overdue cost of court.   
If after we fix all of the underlying issues you are still under a suspension, then we can determine if we can get you driving anyway.   
NC DMV Hearing Step 3: Apply
We will develop, in the early stages, a plan to fix all of the indefinite suspensions and let you know what your status is once we have those fixed. For many people, even after we fix the current problems, they are still under a one-year, two-year or permanent revocation. If you fall into this category, we then determine if we need to apply to the court for a Limited Driving Privilege or apply to the DMV for a Hearing. In some cases, we recommend both! We work to get you driving immediately with a Limited Driving Privilege then schedule an NC DMV hearing further out in time.  
Many of our clients have a valid license but get a letter that they have violated an ignition interlock restriction. We Fight these suspensions regularly. It is critical that you request a timely hearing.   
Contact an NC DMV Hearing Lawyer Today
Whether you are ordering your own record for us to review, or you want us to download your NC DMV record swiftly to get you driving quicker, call today so we can get started.   
The NC DMV is supposed to immediately notify you in writing if your North Carolina driver's license is going to be suspended. However, many of our clients tell us that they have never received the notice. While this can be a defense to a charge of driving while license revoked in a North Carolina Criminal court, it does not help you get your privilege to drive reinstated.
The exact suspension period varies depending upon the reason for the suspension. There may be a way to file a motion for appropriate relief at the county courthouse and get certain matters lifted from you NC DMV Driving Record, which could result in the lifting of the suspension. Please discuss the exact details of your specific case with one of our DMV attorneys and we will look for a custom solution to get you driving legally again.   
DMV Hearing Fees
If you are eligible, we can work with you to request an administrative NC DMV hearing. If you had a valid Driver's license at the time you get notice of the suspension and you make a timely request for a hearing, you will retain your license and driving privileges until the hearing. You can no longer simply request a hearing by phone.  On January 1, 2018, North Carolina instituted a new set of Fees for all NC DMV hearings:  
​Commercial driver license disqualification

 

​$200

 

​Violation of Safety & Responsibility law

 

​$200

 

​Compliance with probation or restoration agreement

 

​$220 (billed after hearing)

 

​Pre-interview held before license restoration (situations involving alcohol-related convictions, suspensions or revocations)

 

​$225

 

​License restoration (DWI)

 

​$425

 

​License restoration (driving with revoked license)

 

​$200

 

​License restoration (moving violations while driving with revoked license)

 

​$200

 

​Refusal to submit to chemical analysis

 

​$450

 

​Alcohol concentration restriction violation

 

​$450

 

​Ignition interlock device restriction violation

 

​$450 (billed after hearing)