Continuing Legal Education (CLE) is professional education for attorneys after their initial admission to the bar. In North Carolina, attorneys are required to complete 12 credit hours every year.
This not only keeps attorneys up-to-date on changes in the legal field, but it also helps them offer their clients quality legal defense.
At Dummit Fradin, we take continuing education very seriously. Not only do we make it easy for our attorneys to attend CLE seminars but we encourage our team to teach seminars as well.
This December, two Dummit Fradin criminal defense attorneys will share their knowledge with the legal community. On December 17th, Clarke Dummit will speak on Legal Ethics. Then, on December 19th, Patrick Apple will speak on Gun Laws in North Carolina. Learn more and register for these seminars below.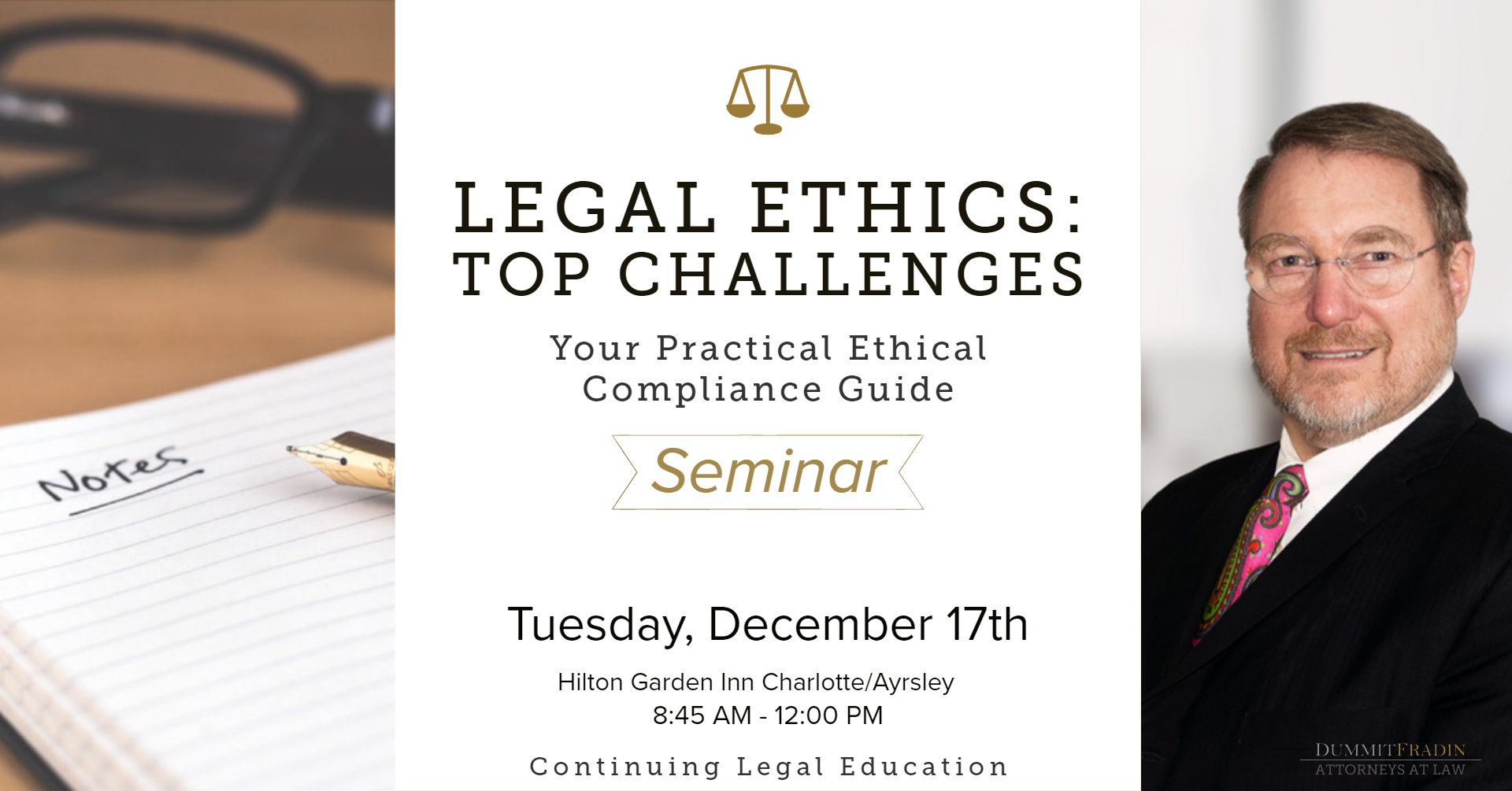 SEMINAR
Legal Ethics: Top Challenges
Your Practical Ethical Compliance Guide
"This course compiles the toughest current challenges attorneys face in protecting their professional reputations. Our experienced attorney faculty will help you get the tools you need to do the right thing without fear of disciplinary action or litigation. Enroll today!"
Who Should Attend?
This basic-to-intermediate level ethics course is designed for attorneys.
DATE
1/2 Day Seminar
Tuesday, December 17, 2019
TIME
8:45 AM – 12:00 PM
LOCATION
Hilton Garden Inn Charlotte/Ayrsley
1920 Ayrsley Town Boulevard
Charlotte, NC 28273
SPEAKERS
E. Clarke Dummit
Andrea D. Edwards
Randolph M. James
Brandon Spleen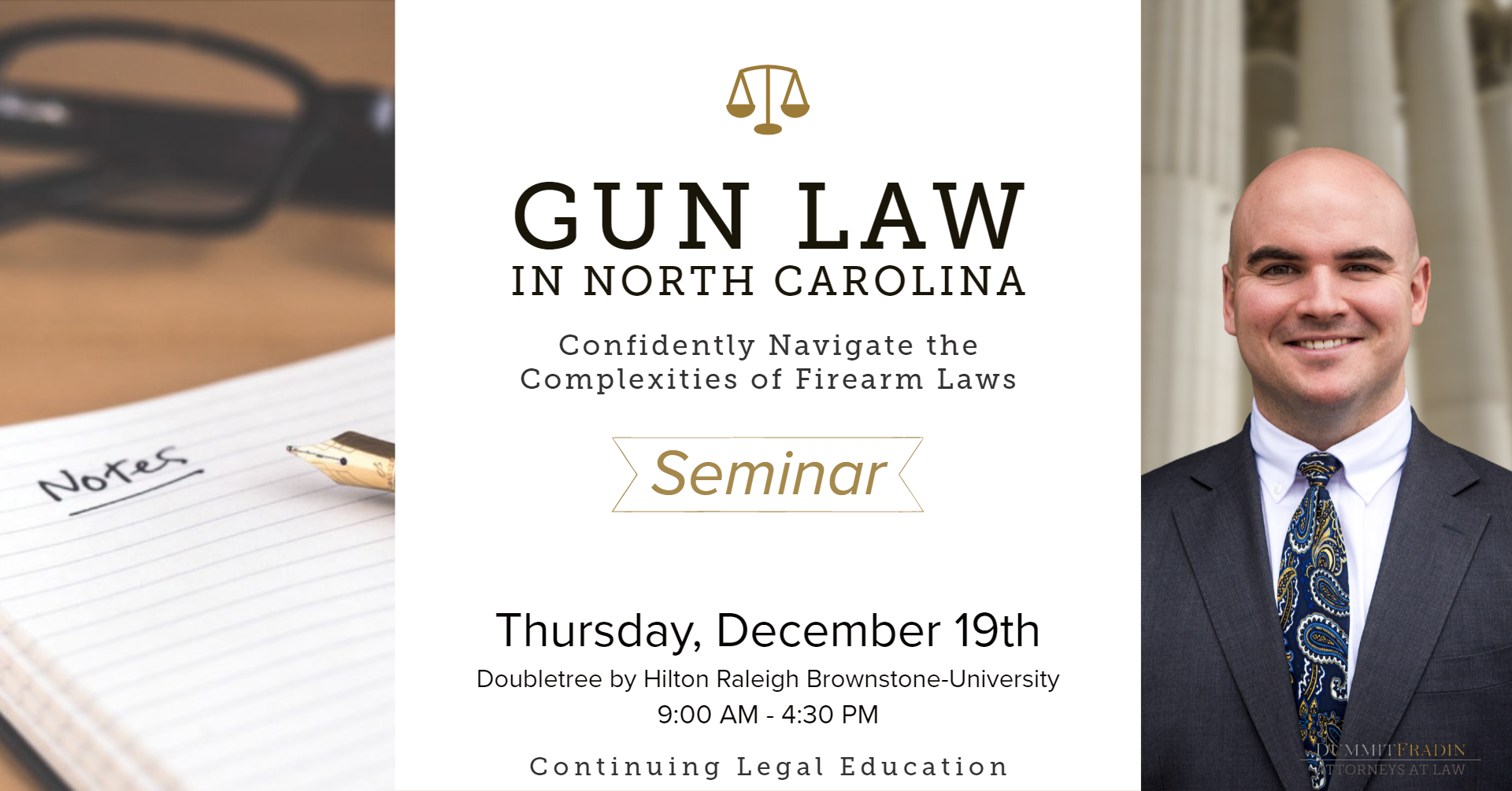 SEMINAR
Gun Law in North Carolina
Confidently Navigate the Complexities of Firearm Laws – From the Gun Show to the Holster
"The constitutional protection of individual gun rights has never been stronger, but regulatory and liability concerns can hamper even the most responsible owner. Is your knowledge of federal, state and local law effective enough to protect your client from criminal or civil charges? Let our experienced faculty give you the insight you need."
Who Should Attend?
This basic-to-intermediate level seminar is intended for attorneys. The content will be useful for law enforcement, government officials, firearm dealers and advocates for gun rights or gun control. Paralegals may also benefit.
DATE
Thursday, December 19, 2019
TIME
9:00 AM – 4:30 PM
LOCATION
Doubletree by Hilton Raleigh Brownstone-University
1707 Hillsborough Street
Raleigh, NC 27605
SPEAKERS
Patrick T. Apple
Cynthia E. Everson
Camden R. Webb