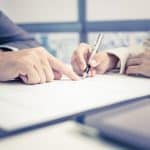 You may recall from our previous blog that Dummit Fradin represented a Surry County couple against five Kernersville police officers accused of misconduct. Just weeks before the case was set to go to trial,a settlement has been reached in favor of plaintiffs Teresa Blackburn and Adrian Martinez-Perez.
The lawsuit alleged that the police officers illegally seized $20,000 from the couple and wrongfully arrested and assaulted Martinez-Perez without probable cause. The officers claimed that they had probable cause because they suspected the couple of illegal drug activity. These arguments were rejected by U.S. District Judge Loretta Biggs, as was their request for summary judgment in their favor.
Because the details of the settlement are still being negotiated, the amount of the settlement has not yet been released. However, Attorney Clark Dummit and the plaintiffs are very happy with the result. Final settlement documents and a notice of dismissal are due by April 18, 2016.
According to Mr. Dummit, what happened to Blackburn and Martinez-Perez was part of a growing trend in which local governments used fines and forfeitures to close budget shortfalls.
To recap the details of the case, Blackburn and Martinez-Perez had visited Chalarka Tax Office to set up two businesses. They brought along a friend, Leonardo Lopez Garcia. The day before, the police took a report from Elizabeth Chalarka about a dispute involving her, her daughter, and Garcia, who had been her daughter's boyfriend. On the day the three visited the tax office, Chalarka called the police to inform them that Garcia was in her office with a gun.
When the police arrived, they searched Garcia and found him unarmed. They then turned to Martinez-Perez and asked him if he had any weapons. He raised his hands and pointed to a pocket knife he had for work. One of the officers then pointed a gun at him and knocked him to the ground, placing his foot on his shoulder and kicking him several times before arresting him and confiscating $4,000 in cash. They then searched his vehicle and confiscated another $16,000. The officers claimed that they found a $5 bill nearby that tested positive for cocaine, believing that the plaintiffs were the owners.
While the search of the plaintiff's car was legal after finding and testing the $5 bill, the seizure of Blackburn's money was not. The officers never found any drugs, and the judge ruled that just because the couple had large amounts of money was not enough to prove that they were involved in illegal drug activity.
Kernersville was originally named in the lawsuit, but was removed as a defendant after the judge rejected arguments that the town engaged in the practice of discriminating against Hispanics.